LEADING THE HERD
With a long history of manufacturing expertise, Bull Moose is your strong choice for steel tube and pipe. Whether it's HSS, sprinkler pipe, mechanical tubing, or one of our specialty products, Bull Moose consistently delivers quality and precision.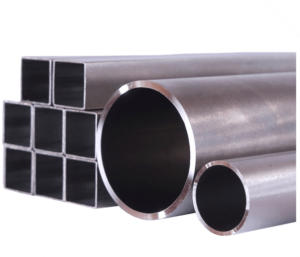 Knowledgeable
We've built our knowledge of steel tube and sprinkler pipe through more than a half-century of service to the steel industry. That means we can confidently answer your questions about our products' production, performance and longevity.
Accessible
Eight production facilities reaching from Arizona to Georgia (and up to Ontario) put us within easy reach of most of the North America. Our dedicated regional representatives also serve as your responsive connection to all our resources.
Adaptable
A company doesn't reach the half-century mark without consistently meeting customer needs. And with our massive production capacity, we can supply an unsurpassed line of products, delivering a comprehensive range of diameters and wall thicknesses.
COMING SOON IN SINTON, TEXAS
Our newest production facility, located just outside of Corpus Christi, will boost our tube & pipe capacity by 350,000 tons—and even further expand the range of sprinkler pipe sizes we can produce. Get a look at plant construction progress HERE.