Bull Moose®maintains an unwavering commitment to quality, precision, and technical expertise.
For reliable technical support, or capable collaboration with product development, please call 888-227-5430, or email techsupport@bullmoosetube.com.
For many of our customers, we're more than just a steel tubing vendor. We're a highly capable collaborator.
If you're faced with a project or a product that calls for a unique set of steel tubing properties, give us a chance to brainstorm with you. Over the years, we've been able to provide the solution that unlocked performance and product development challenges for many of our customers.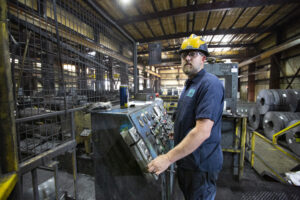 In fact, just listen to what some of our customers have to say:
"All of our suppliers are measured based on their new-product development [capabilities] and technology. That point really refers to us having a need and working with Bull Moose® to fulfill that need. It's all about collaborating when we have a particular technology need."
"I always find Bull Moose very approachable and cooperative, and very responsive. You've gotta make sure you're setting yourself apart by being very customer-focused."
"Bull Moose definitely listens to customers and reacts accordingly. That's a huge plus in our opinion. It's certainly helped them strengthen their position with us."
We can help you solve problems associated with weight, fabrication, finishing, material stresses, and environmental factors. Just give us a call; you may discover that our most valuable product is actually our experience.