Sprinkler Pipe
(A135/A795)
Trust Bull Moose® when it comes to protecting lives and property. As the leading manufacturer of steel sprinkler pipe for fire suppression, we understand that there are no second chances in firefighting. You need products of enduring quality and exceptional strength—that's Bull Moose Schedule 40 Sprinkler Pipe.
Bull Moose Advantages
All Bull Moose pipe carries a UL Environmental Product Declaration
(EPD).
ASTM A135 and A795 Type E, Grade A Certified
Industry-leading hydraulic characteristics
All pipe NDT weld testing
CRR of 1.0 and greater
Exclusive maker of pre-painted & stenciled Reddi-Pipe®
Custom length options
EddyGuard™ bacterial-resistant internal coating for the Eddy Pipe family of
sprinkler pipe
Eddy Pipe advantages include reliable availability and the fastest delivery
through eight North American sites.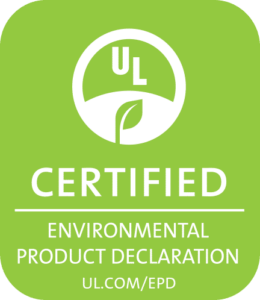 Relevant Documentation
Antimicrobial Protection
To Keep Pipes Flowing Freely
Bull Moose Tube's exclusive EddyGuard II® bacteria-resistant MIC coating was the first in the industry to investigate CPVC compatibility via certified 3rd-party lab testing—with further testing through Spears Manufacturing, NSF and FM. Since the introduction of EddyGuard II® in 2007, there's been not one claim of CPVC compatibility problems, not one claim of MIC problems. That's solid Bull Moose reliability.
Reddi-Pipe
Get Reddi to Save
Sprinkler pipe that saves you time and money, because it arrives at your shop ready to use, complete with a durable finish in red, black—or your choice of custom colors! This saves you all the time and labor costs associated with sending pipe out for powder coating (plus the hassle of re-stenciling when it comes back in)…not to mention the costs of freight, and the powder coating itself.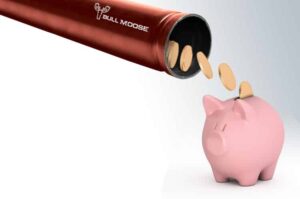 Most importantly, since your parts never leave your shop, you never lose traceability.
Easy to weld (unlike powder coating).
Protected by our exclusive EddyGuard II antimicrobial internal coating.
Available in all standard diameters.
Custom length options.
Certified to

ASTM

A135 and A795 Type E, Grade A

Industry-leading hydraulic characteristics
Pressure ratings exceeding 300

psi

CRR of 1.0 and greater
All pipe endures

NDT

weld testing

Competitively priced
We provide prompt shipment from production facilities across the U.S.
With Reddi-Pipe, just fabricate the system, use our touch-up paint to finish off dings and scratches…and deliver parts to the job site for installation. You avoid all the costs and headaches associated with powder-coating and re-stenciling!
Bottom line: these Bull Moose® sprinkler pipes are Reddi…to save you time and money.
COST OF
CONVENTIONAL SPRINKLER PIPE
REDDI-PIPE
Money/Time
Associated Expense
Associated Time
Associated Expense
Associated Time
Outbound Shipping for Powder Coating:
$
hrs
$0
0 hrs.
Powder Coating:
$
hrs
$0
0 hrs.
Inbound Shipping from Powder Coating:
$
hrs
$0
0 hrs.
Re-Stenciling:
$
hrs
$0
0 hrs.
Labor Costs for Above:
$
$0
0 hrs.*
YOUR SAVINGS:

$

0

in Expenses

Plus

0

Hours of Labor

$0
0 hrs.