LEADING THE HERD
With a long history of manufacturing expertise, Bull Moose is your strong choice for steel tube and pipe. Whether it's HSS, sprinkler pipe, mechanical tubing, or one of our specialty products, Bull Moose consistently delivers quality and precision.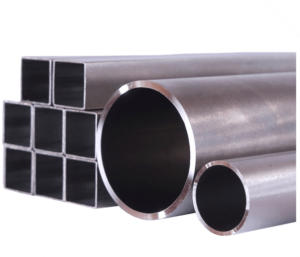 EXPERIENCED
For more than half a century, we have produced steel pipe and tube for a vast array of applications, with some of the tightest tolerances in our field.
RESPONSIVE
Eight manufacturing plants throughout North America—plus a customer-focused sales team—enable us to promptly meet customers' needs.
INNOVATIVE
Our product innovations include multiple advances in sprinkler pipe, weathering-grade steel, + the strongest, lightest HSS steel in the industry.
COMING SOON IN SINTON, TEXAS
Our newest production facility, located just outside of Corpus Christi, will boost our tube & pipe capacity by 350,000 tons—and even further expand the range of sprinkler pipe sizes we can produce. Get a look at plant construction progress HERE.