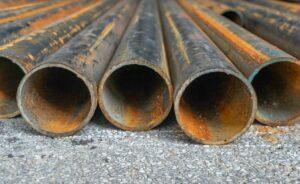 The ASTM A252/A252M-19 specification serves as the standard industry reference for welded steel cylinders, which serve either as a load-carrying member or as a shell to form cast-in-place concrete piles.
Our 60+ years of manufacturing expertise not only ensures a strong product, but also a strong attention to specifications and tolerances.
We can achieve A252 Grade 2, Grade 3, and Grade 3/Modified in lengths up to 80'.
For projects calling for A252 pipe pile, Bull Moose is the strong choice.
Applications Include
Foundation support for building, bridge, marine & port construction, underground structures, renewable energy projects, offshore platforms and pipelines, and dams.
Relevant Documentation