We maintain an enduring commitment to quality…because out there, you've gotta be tough.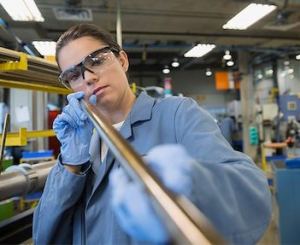 The quality of Bull Moose® products is not just a claim—it's a fact backed up by meticulously consistent production processes and sound material science.
We're confident that we have the best in-house, non-destructive testing capabilities in the industry, featuring Ultrasonic and Eddy-Current testing to ensure the integrity of our high quality steel tubes from the inside out. Charpy testing further verifies the strength and performance of our products.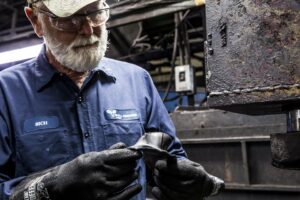 All our facilities are ISO 9001:2015 certified. But when it comes right down to it, sometimes the toughest test lab of all is out there in the field—where Bull Moose high-quality steel tubes have been standing the test of time for more than 50 years.
Our Services Include:
Pickle & Oil and Dry Pickle & Oil

Custom sizes and lengths—including metric sizes, cut-to-length options, and mitre cuts

Special shapes

Laser quality

Special packaging

In-line

NDT

weld testing on all tube

EddyGuard™ bacterial-resistant internal coating (for the Eddy Pipe family of sprinkler pipe)

Plain end or roll groove (for the Eddy Pipe family of sprinkler pipe)

Multiple stocking locations for reliable availability and delivery