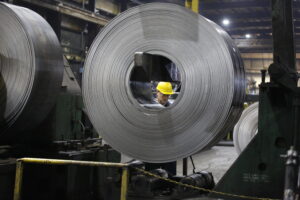 The A847 specification takes the A500 standards a step further with the addition of atmospheric corrosion resistance.
Bull Moose rises to the challenge with our Weathering Grade product line. Like our A500 entries, it's seamless, cold-formed, high-strength/low-alloy steel. But over time, this product develops a permanent, stable, light-brown patina that protects it from corrosion and eliminates the need for painting and re-painting.
Available in square and rectangular forms, it's an ideal, cost-effective choice for walkways, bridges, railings, and other structures that are directly exposed to the elements.